At Grainville, Quality Isn't Just A Goal -
It's Our Language!
Our Commitment to Quality
Grainville's quality assurance is more than a process—it's a promise. We promise to deliver only the finest rice, processed under the strictest quality control measures. Our commitment to quality is deep-rooted in our corporate philosophy and is reflected in every grain we offer.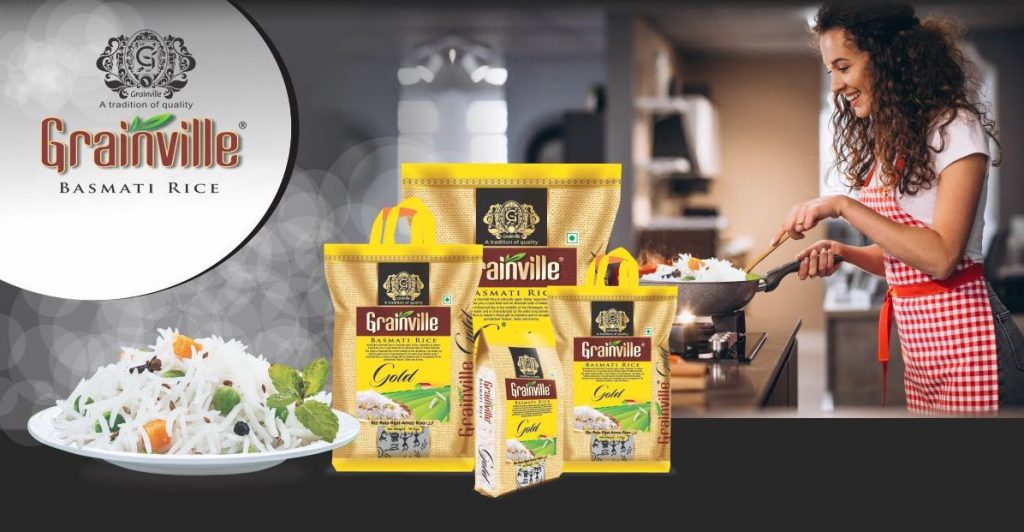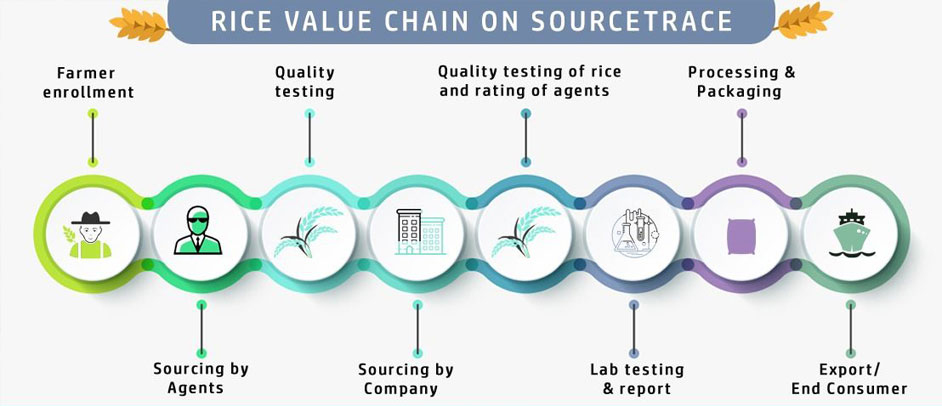 Quality Control Process
Our meticulous Quality Control Process ensures every step—from sourcing paddy to packaging the final product—is under strict scrutiny. Every grain of rice is carefully selected, thoroughly cleaned, perfectly aged, and hygienically packaged to deliver the ultimate rice experience. This is how we make sure that only the best reaches your plate.
At Grainville, safety is not an afterthought but an integral part of our process. Our advanced facilities maintain rigorous hygiene standards, and every batch of rice undergoes stringent safety checks. Because we believe that your safety is as important as your satisfaction.
Grainville, one of India's top basmati rice exporters, is globally recognized for delivering fresh and natural varieties of rice. Our commitment to exceptional quality has earned us various certifications, reinforcing our reputation as a reliable and trusted supplier.
Kaliteliürünlervezamanındateslimat, Grainville ileçalışmanınenönemliikiavantajı. Ödemekoşulları da oldukçauygun. Kesinlikletekrarişyapacağız
Ayşe
Satın Alma Müdürü, Turkey
J'aiétéimpressionné par le professionnalisme de Grainville. La qualité du rizestconstante et la livraison esttoujours à l'heure. Les conditions de paiementsontjustes et équitables
Luc
Responsable des Achats, Canada
We've been importing rice for the past two years and the quality has been consistent throughout. Their efficient service and adherence to delivery schedules make them our preferred supplier. Truly reliable!
John Peterson
Procurement Manager, USA
Le rizestvraimentsuperbe. Notre clientèle adore la qualité. L'équipeesttoujoursprête à aider avec les questions d'importation et les conditions de paiementsont flexibles. Hautementrecommandé!
Francois Dubois
Directeur des achats, Canada
نحننستوردالأرزمنذعامونحنمعجبونبالجودةوالتغليف. الخدمةممتازةوالتسليمدائمافيالوقتالمحدد. ممتاز!
عبداللهالسعيد
مديرالمشتريات, الإماراتالعربيةالمتحدة
Sunduğuhizmettenveürünkalitesindençokmemnunuz. Siparişlerzamanındageliyorveödemeşartlarıesnek. Kesinlikletavsiyeederim!
Emre Yıldız
Satın Alma Müdürü, Türkiye
Wirimportierenseitzwei Jahren Reis und die Qualitätistdurchwegbeständig. IhreeffizienteDienstleistung und die Einhaltung von LieferplänenmachensiezuunserembevorzugtenLieferanten. Wirklichzuverlässig!
Hans Schmidt
Einkaufsleiter,
El arroz es realmentesoberbio. A nuestraclientela le encanta la calidad. El equiposiempreestálisto para ayudar con las preguntas de importación y lostérminos de pago son flexibles. ¡Muyrecomendable!
Carlos Rodriguez
Director de compras, México
Quality that I can count on every time, plus the prompt delivery and good payment terms make Grainville my preferred partner in rice supply. Never been let down so far!
Tom
Procurement Manager, USA
تجربةرائعةمع Grainville، جودةالأرزممتازةوالتسليمفيالوقتالمحدد. شروطالدفعمرنة. سنستمرفيالعملمعهم.
سعودية
مديرةالتوريدات, السعودية
Request a Quote or share your Specific Requirments With Us Today.
Please complete the form to request a quote or to share any specific requirements you may have. You will get an instant quotation on your mail and our team will be in touch soon.
Prefer to connect with us directly?
Call us at our number or drop us an email at [email protected]. You can also chat with us live on WhatsApp or use our Chatbot for immediate assistance.