Empower Your Brand with
Grainville's Private Label Services
Introduction to Private Label Services
Trust. Innovation. Quality. These are the pillars of Grainville's Private Label Services. Like the many grocery chains and multinational retailers that have partnered with us, you too can rely on our expertise to design, develop, and distribute your personal brand of quality rice products. We offer solutions tailored to your unique specifications, ensuring your brand stands out in the global market.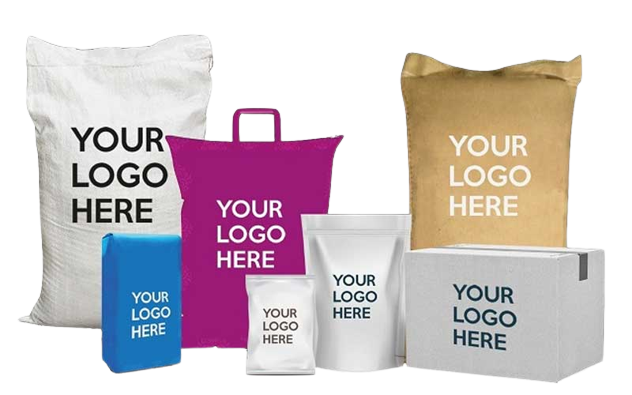 Trust. Innovation. Quality
The world of rice is as diverse as it is abundant. That's why we, at Grainville, ensure to source the finest quality from the top suppliers worldwide. Our team of dedicated professionals take care of milling, cleaning, polishing, and sorting the rice to meet your exact standards. We don't stop there. We create fresh, eye-catching packaging solutions, design a distinctive brand image, and work alongside your team to develop products that are in line with your brand's vision. All this, delivered on time and within your budget. Because we believe in efficiency, just as much as we believe in quality.
In our pursuit of excellence, we go beyond being a provider of Private Label Services. We add value at every step. Connected to a network of top rice growers worldwide, we bring you the best, always. Our eye is always on the horizon, anticipating new trends and the future of the rice industry. Despite our global reach, we never lose sight of your unique needs, giving every client the attention they deserve. Quality and pride – that's what you can expect when you partner with Grainville.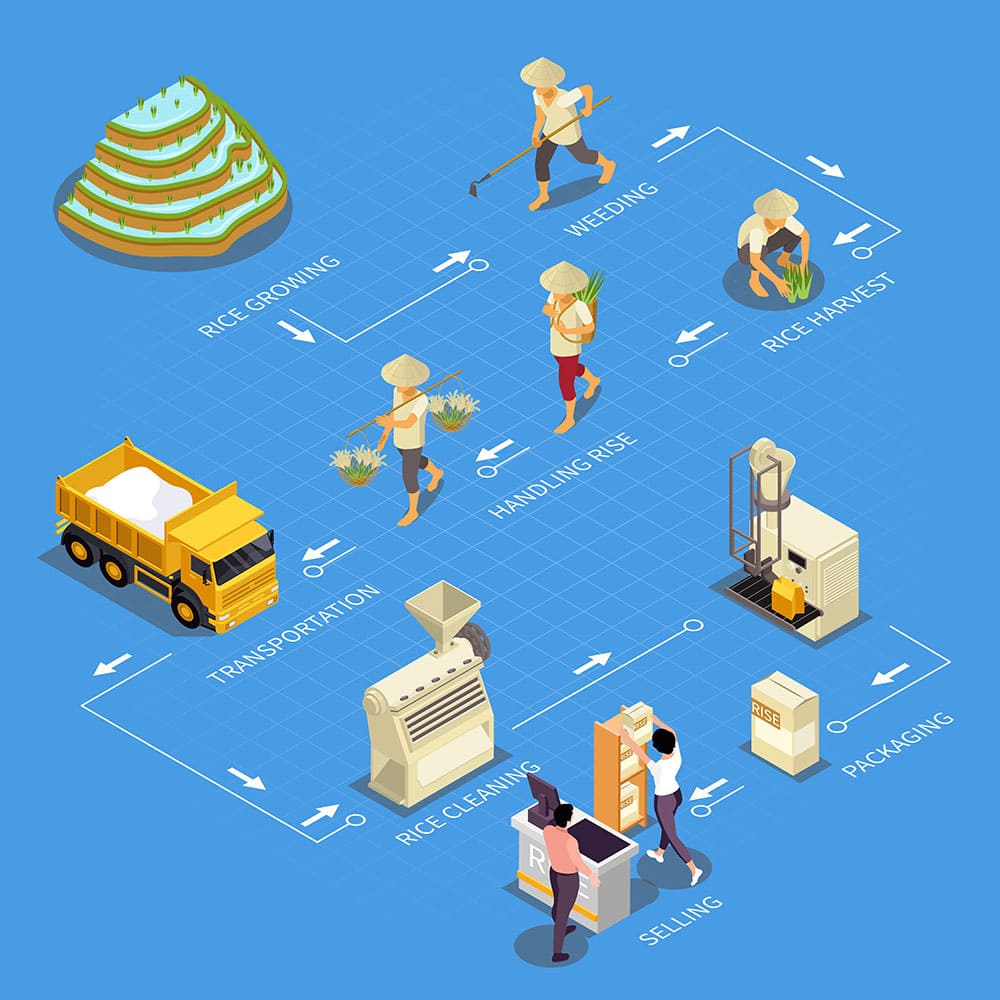 Benefits of Private Label Services
Partnering with Grainville for your Private Label Services means opening doors to unlimited benefits. From handpicking the right rice variety for Product Development, creating a Customized Packaging Design that reflects your brand, maintaining an Unwavering Quality Assurance for every grain, to managing Seasonal Demand – we ensure that your product is ready for success.
Segments of Private Label Services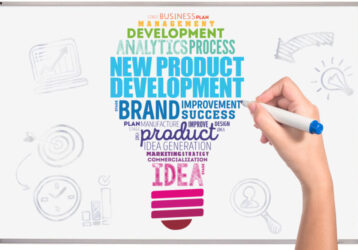 Our team of experts collaborate with you to develop a rice product that aligns with your brand's unique needs and customer preferences.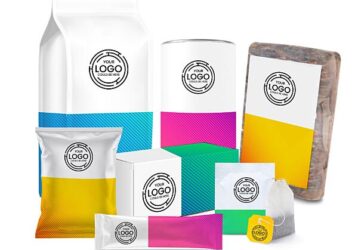 Enhance your brand's appeal with customized packaging solutions that resonate with your identity. From eco-friendly bags to vibrant prints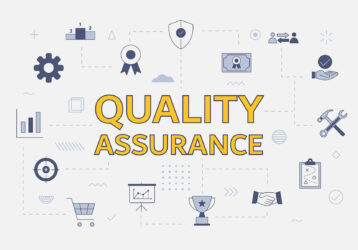 Our commitment to quality is unwavering. Regardless of the size of your order, each batch of rice bearing your brand name goes through stringent quality checks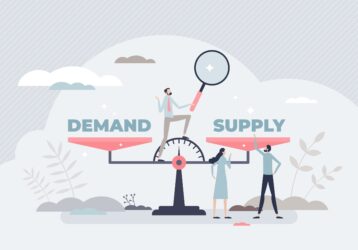 We understand the complexities of managing seasonal demand in the rice market. Our private label services ensure your brand delivers consistently,
Kaliteliürünlervezamanındateslimat, Grainville ileçalışmanınenönemliikiavantajı. Ödemekoşulları da oldukçauygun. Kesinlikletekrarişyapacağız
Ayşe
Satın Alma Müdürü, Turkey
J'aiétéimpressionné par le professionnalisme de Grainville. La qualité du rizestconstante et la livraison esttoujours à l'heure. Les conditions de paiementsontjustes et équitables
Luc
Responsable des Achats, Canada
We've been importing rice for the past two years and the quality has been consistent throughout. Their efficient service and adherence to delivery schedules make them our preferred supplier. Truly reliable!
John Peterson
Procurement Manager, USA
Le rizestvraimentsuperbe. Notre clientèle adore la qualité. L'équipeesttoujoursprête à aider avec les questions d'importation et les conditions de paiementsont flexibles. Hautementrecommandé!
Francois Dubois
Directeur des achats, Canada
نحننستوردالأرزمنذعامونحنمعجبونبالجودةوالتغليف. الخدمةممتازةوالتسليمدائمافيالوقتالمحدد. ممتاز!
عبداللهالسعيد
مديرالمشتريات, الإماراتالعربيةالمتحدة
Sunduğuhizmettenveürünkalitesindençokmemnunuz. Siparişlerzamanındageliyorveödemeşartlarıesnek. Kesinlikletavsiyeederim!
Emre Yıldız
Satın Alma Müdürü, Türkiye
Wirimportierenseitzwei Jahren Reis und die Qualitätistdurchwegbeständig. IhreeffizienteDienstleistung und die Einhaltung von LieferplänenmachensiezuunserembevorzugtenLieferanten. Wirklichzuverlässig!
Hans Schmidt
Einkaufsleiter,
El arroz es realmentesoberbio. A nuestraclientela le encanta la calidad. El equiposiempreestálisto para ayudar con las preguntas de importación y lostérminos de pago son flexibles. ¡Muyrecomendable!
Carlos Rodriguez
Director de compras, México
Quality that I can count on every time, plus the prompt delivery and good payment terms make Grainville my preferred partner in rice supply. Never been let down so far!
Tom
Procurement Manager, USA
تجربةرائعةمع Grainville، جودةالأرزممتازةوالتسليمفيالوقتالمحدد. شروطالدفعمرنة. سنستمرفيالعملمعهم.
سعودية
مديرةالتوريدات, السعودية
Request a Quote or share your Specific Requirments With Us Today.  
Please complete the form to request a quote or to share any specific requirements you may have. You will get an instant quotation on your mail and our team will be in touch soon.
Prefer to connect with us directly?
Call us at our number or drop us an email at [email protected]. You can also chat with us live on WhatsApp or use our Chatbot for immediate assistance.